Together We Can Work Toward a Favorable Resolution
Over Two Decades of Legal Excellence
REACH OUT TODAY
Probate Law Attorney in Freeport, New York
When You're Ready to Draft Your End-Of-Life Documents
Get Help from A Trusted Probate Attorney in Freeport, Nassau, or Queens, NY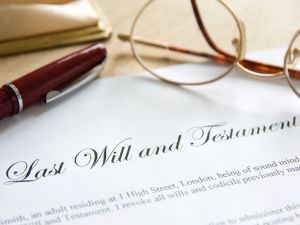 Whether you are reaching the latter stages of your life or a family member has recently died, it can be stressful and anxiety-provoking to confront death and issues like what will happen to your property and wealth after you are gone. Make sure your family knows how to distribute your assets should the time arise unexpectedly. Whether you need to navigate probate, draft a will, or create a trust, you can count on The Law Firm of Patrick A. Reilly for legal assistance. I rely on extensive experience to help you with the probate process.
When someone passes away and leaves a Last Will, it will need to be probated in the New York Surrogate's Court, in the county where the decedent lived, in order to have legal effect. Probate is a complex process that requires the filing of both the original Last Will and a petition that includes information about the decedent and distributees (heirs). The court will determine the validity of the Last Will, which must be properly executed. Residents of Freeport, Nassau & Queens, NY have put their trust in me during this troubling time. I have extensive experience in matters relating to estate planning, wills, trusts, probate, and estate administration. Sometimes out-of-state relatives of New York residents must retain an attorney in New York State, and I also can represent out-of-state executors, administrators, and beneficiaries.
Drafting end-of-life documents or administering a loved one's estate can be difficult. I will make sure you're comfortable with every decision. The Law Firm of Patrick Patrick A. Reilly has been helping residents of Freeport, Nassau & Queens, NY for years. I rely on years of experience to help you every step of the way.
Schedule a consultation with me at The Law Firm of Patrick A. Reilly in Freeport, NY today.
Put a Passionate Legal Advocate to Work for You
As a probate attorney, I seek to help clients with many processes, including:
Administering an estate

Planning an estate

Drafting wills and trusts

Managing creditors and banks after a loved one's death

Probating a will
Schedule an appointment with me today at The Law Firm of Patrick A. Reilly by calling as soon as possible.