Together We Can Work Toward a Favorable Resolution
Over Two Decades of Legal Excellence
REACH OUT TODAY
Employment Contracts Attorney in Freeport, New York
Should You Sign Your Employment Contract?
Schedule a Consultation for Employment Contract Review in Freeport, NY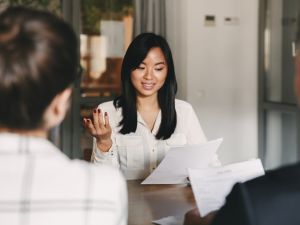 When deciding whether or not to take a job, you should consider your employment contract. A fair employment contract will protect you throughout your relationship with the company and ensure there are no uncertainties about your duties. Residents in Freeport, NY turn to The Law Firm of Patrick A. Reilly for employment contract review.

Your employment contract lawyer, Attorney Reilly, will review the terms of your contract and help you negotiate different terms, if necessary.

The terms of your employment contract could impact your career and personal life during your employment and even years after you leave the company. An employment contract lawyer will make sure you understand exactly what you're signing. Call now to schedule a consultation with Attorney Reilly.
Attorney Reilly Will Read the Fine Print for You
It's important to read every line of a new employment contract carefully. When you hire attorney Reilly for employment contract review, he will make sure you understand all the terms of your tentative employment. You'll review important provisions, such as…
Invention and copyright terms. If you create something while working for the company, do you own the rights?

Arbitration clauses. Are you required to arbitrate disputes with your employer, rather than go to court?

Non-compete clauses. Would this employer limit where you can work after leaving the company?
Consulting a knowledgeable Freeport, NY employment contract lawyer can make a huge difference for your rights at a company. Contact Attorney Reilly today to get sound legal counsel.